Decided to go all in on some gardening this year after some success last year with some plants, whilst the wet weather really crushed and destroyed a lot of others.
Why, well firstly I want them edible, since the food we get in this country is limited to just 2% of the crop base we can eat, and secondly the Victorians used to eat better than we do these days.
I went to a show quite recently , The Edible Garden Show, and yes there was the usual very boring things like sprouts, cabbage, peas, carrots etc etc, but the main reason for going to the show was to look at both aquaponic and hydroponic systems along with the alternative plants we can actually grow in this country, and yet we know little about, due to the mundane and boring crap we get in the supermarkets. James Wong was on at the show giving a talk along with other people describing plants that we used to grow, but because of commercialisation, we have forgotten about.
When I have looked at some old recipes from Victorian England, I saw salads that were full of colour, and knowing nothing of plants at that time, thought it was decoration to brighten up what would be your boring old salad. These days we do get more varieties of leaf, but not the same as the Victorians, who included all the edible plants which gave a variety of colour and tastes. Many of these can be grown in window boxes or patio planters so there is no excuse for not growing your own.
Plants for your salad besides the lettuce :
Nasturtium
Crisp
Tastes like Horseradish, Watercress, black pepper
Cornflower
Petals edible along with many parts used in food and cosmetics industry, very rare in the UK, but can be grown easily.
Japanese Beefsteak plant
http://en.wikipedia.org/wiki/Perilla_frutescens
the oilseed crop, source of perilla oil and a common food ingredient in Korean cuisine, both as "wild sesame" in seed form, and as "sesame leaves"
Dahlia
The tubers are edible just like a small potato, apparently not very tasty but have a flower like after taste, so maybe used with something else, or cooked and used in a salad after.
Electric Daisies
lol description of flower eating : Fizzy sherbet space dust & 9 Volt Battery, traditionally used for toothache, mouth ulcers & sore throats since it will numb an area of the mouth, lol
Anise - liquorice flavoured herb
Salsify - creamy oyster flavoured root plus spring greens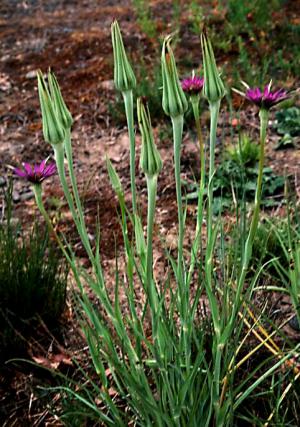 Sunflowers - all parts can be eaten and the new shoots just 3 inch long can be eaten like bean sprouts
Havn't got a garden, find somewhere to plant them lol most will grow in the wild, and were picked to near extinction by the Victorians, particularly sea kale, which is so rare now that it is protected.
Goji Berry, Dahlia Yams, Inca Berry
Tons more, some that will survive in temperatures so low you wouldn't think they would survive, and yet grow in Siberia, others like a variety of yam, that is common in Supermarkets in New Zealand; yams, originally from Peru, just like your lowly potato, but much tastier. Can be eaten raw as well as cooked. New Zealand yams look like ugly, gnarled big toes, but taste sweet and slightly tangy.
http://www.stuff.co.nz/life-style/food- ... sonal-yams
New Zealand Supermarket; alongside sweet potato and normal potato